DIGITAL MARKETING STRATEGIES TO GROW YOUR BUSINESS IN 2020
June 17 from 11:00 am - 12:00 pm


Cost: Free (Member Discounts Available)
DIGITAL MARKETING STRATEGIES TO GROW YOUR BUSINESS IN 2020
The COVID-19 pandemic has moved more businesses online than ever before – is yours ready to compete in an increasingly crowded digital landscape?
2020 has changed the way businesses connect with their customers. Between the COVID-19 pandemic and quickly-changing social networks, having a strong digital presence that connects you to your customers and increases your bottom line matters more than ever before.
This webinar will show you how to think strategically about what your business says and does online, and why telling stories that put your customers front-and-center is key to creating long-term ROI from your digital marketing efforts.
Why does your business need a story?
How to think strategically about your content
Where to share your content (website, blog, social media)
How to write useful newsletters
Search Engine Optimization (SEO) basics
Tools of the trade
---
Presenter Bio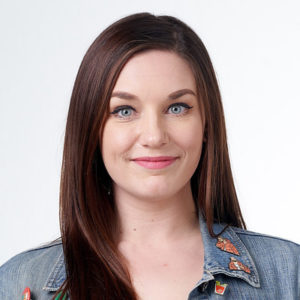 Alyson Shane is a writer, marketer, and business owner with 18 years' experience publishing content online. She is the President of Starling Social Inc., a digital marketing agency focused on data-driven storytelling, and the CEO and co-founder of HeyAlfa, a tool that generates complete social media marketing campaigns for events.
A passionate communicator, Alyson serves as the Communications Director for TEDxWinnipeg and gives dozens of talks and workshops focused on marketing strategy each year