Network Speaker Series – Meagan Byrne
September 24 from 6:00 pm - 7:00 pm

Are you working with Indigenous content? Our next session in the Network Speaker Series will focus on why digital projects that touch on Indigenous content should develop proper structure and Protocols.
When we work with Indigenous content in the digital medium we often don't consider the unique problems it presents. Meagan Byrne, an Âpihtawikosisân (Métis) Narrative Mechanics Designer and founder of Achimostawinan Games will share her knowledge about working with Indigenous content in the digital industry and why it's important to develop Protocols. 
Check out the trailer for their new game in development Hill Agency: PURITY/decay for delivery in FALL 2021 to desktops and Nintendo Switch. Bladerunner meets Oxenfree in this heart pounding at atmospheric indigenous cyber-noir detective game.
---
Presenter Bio 
Meagan Byrne – Founder of Achimostawinan Games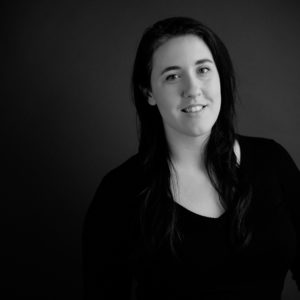 Meagan Byrne is a Métis game designer and the co-founder of Achimostawinan Games, a video game company dedicated to developing Indigenous games for an Indigenous audience. She is also Digital and Interactive Co-ordinator with imagineNATIVE, the world's largest Indigenous film and media arts festival.
"I want to tell Indigenous stories from a modern perspective, and have them look towards the future rather than just the past," Byrne has said, adding that she hopes to empower other Indigenous game designers to share their stories and give them the same opportunities she was given.
Meagan received an Academic Award for Excellence from Sheridan College and received the Kid's Choice 2nd place for the game Tiny Planets. Her work has been in exhibitions since 2015.