Discover the Business Value of Design Thinking
September 25 from 1:00 pm - 2:00 pm

Join us for this free one hour webinar with Jay Melone (NYC) and learn how the most innovative organizations use Design Thinking to discover customer-centred opportunities that create measurable business impact. You'll also become aware of Design Sprints – a rapid, highly structured Design Thinking framework, developed by Google.
Design thinking can help evolve a team's process towards an iterative, human-centred approach, perfect for building products and services that customers want. With this is powerful framework teams will be better equipped to:
Rapidly innovate
Iterative improvements for existing products and services
Create alignment, and foster agreement
Move ideas from Concept-to-Code
Answer "why does no one want this?" and "what do they actually want?"
Agenda:
Presentation: 30 min
Q&A: 20 min
Additional resources: 10 min
---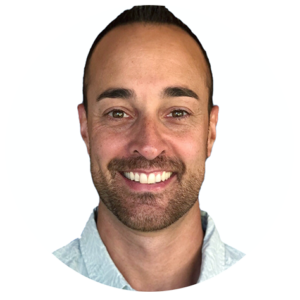 Presenter Bio
: Jay Melone is the Founder and Principal Facilitator of
New Haircut
, an innovation strategy firm and a global leader in problem framing and design sprints. Jay's unique take on innovation stems from his cross-functional background in software engineering, product management, and design thinking facilitation.
Jay supports teams inside Google, Verizon, The Hartford, Prudential, Home Depot, Proctor & Gamble, and Rosetta Stone. He's also produced numerous design thinking community favourites, such as the Design Sprint and Problem Framing Toolkits, the Facilitation Mini-Course, the Innovation Leadership Accelerator, and the world's favourite design sprint app, Duco.