Pixel Pals MB Meetup Group is a new NMM initiative that focuses on creating a safe and welcoming environment for marginalized persons to network with IDM industry professionals while learning about Game Development and other related areas of the creative digital arts.
Our events and programming aim to remove the barriers that prevent or discourage marginalized persons (women, gender diverse, queer, and BIPOC persons) from accessing game development opportunities and that hinder their ability to thrive in the game industry.
Pixel Pals MB is run by a volunteer Executive Committee of local game developers, artists, digital media advocates, and community programming experts who embody the community this meetup group is meant to serve, and NMM is grateful for their time and contributions.
---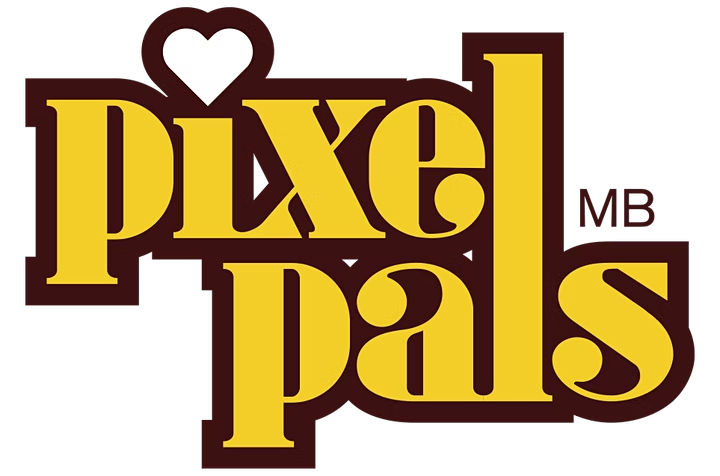 Those who wish to participate in Pixel Pals MB activities must follow our Safe Space Policy and our Code of Conduct.

Click the links below to review these documents:
PROJECT & PORTFOLIO REVIEWS
If you've been wanting feedback on your video game project or for someone to take a look at your portfolio before applying for a job, we have volunteer industry experts who all want to provide you with a positive experience and help you one-on-one. Click here to learn more!

PROJECT AND PORTFOLIO FEEDBACK REQUEST FORM
PAST EVENTS
MAY 2022 | How to Develop Core Soft & Interpersonal Skills in Game Development
In this livestreamed event which you can watch here, Santo Aveiro & Marc Cacho spoke about Time & Energy Management, Critical Thinking & Problem Solving, and Embrace Failure & Become a Leader. These skills are just some of the many crucial core soft & interpersonal skills helpful in anyone's journey.
APRIL 2022 | How to Get Ready for The Job Market (with Emily Funk)
Emily Funk, a 3D Environment Asset Artist who currently works for MARZ VFX and formerly Tangent Animation shared from experience how to get ready for the job market. Emily went over different phases such as Getting the Interview, Preparing for an Interview, During the Interview, and After the Interview.
FEBRUARY 2022 | Industry Panel Discussion
During this event we we joined by various professionals who work in different studio sized environments (Triple-A, Mid-Sized, Independent). They shared their various experiences working in such environments and participants were able to ask them questions as we all learned just how different studios operate depending on size.
DECEMBER 2021 | Inaugural Meetup
Kicking off this new meetup group was our Inaugural Meetup. We invited many individuals and saw a lot of familiar and new face in this community come together to meet one another and get excited about future programming and events.