My Journey to Virtual Production with Edward Dawson-Taylor
April 22 from 6:00 pm - 7:00 pm

New Media Manitoba is proud to welcome Edward Dawson Taylor of VisionRave and Edge Visual for a special presentation on Virtual Production. Edd has worked for some of the biggest entertainment names, including ILM, Disney and Digital Domain, and contributed to blockbusters such as The Lion King and Jungle Book. Along the way, he has helped pioneer innovations in virtual production techniques as he led environment teams.
Join us for this informative presentation as Edd charts his course from being a 13-year-old kid being blown away by Jurassic Park to to eventually travelling the world and working on the next chapter of the franchise with his idols.
If you want to get a sense of the kind of breath-taking imagery Edd helps bring to life, check out his amazing show-reel:
When: April 22nd – 6pm -7pm
Where: Virtual
Cost: Free to attend
Edd's presentation will be followed up by a moderated Q&A session hosted by Lesley Klassen of Flipside XR.
Mark this one down in your calendars because it's going to be a good one!
---
Presenter Bio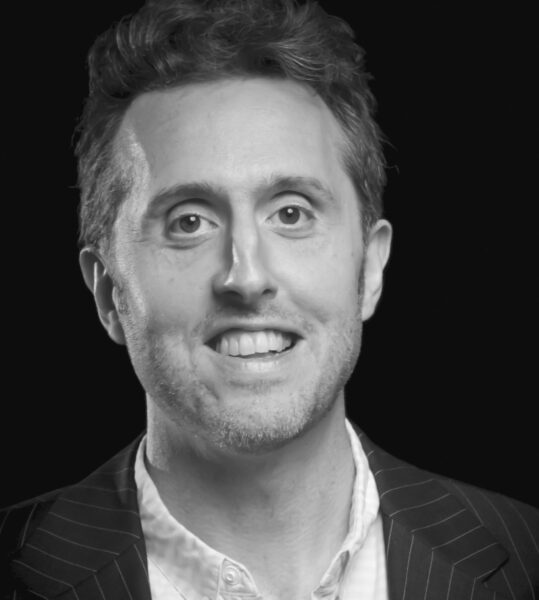 Edward Dawson-Taylor  – Co-Founder & CVO of VisionRave and Owner of Edge Visual
Edd has been a Lead Software Architect for large multinational clients and Senior CG artist in movies, TV, commercials and live events. He has also worked for ILM, Disney and Digital Domain on films such as Jurassic World, The Lion King and Jungle Book. Co-founder of successful world touring group "The Sancho Plan," Edd loves to use cutting-edge technology to create engaging and inspiring experiences, as well as beautiful world-class imagery.