Virtual Production with HaZ Dulull
February 24 from 6:00 pm - 7:00 pm

New Media Manitoba and Film Training Manitoba are proud to present Director / Producer – HaZ Dulull.  In this presentation and Q&A session, HaZ will talk about pivoting from his live action filmmaking career towards animated feature films and TV to stay relevant and proactive in Hollywood.
HaZ will share how indie filmmakers can harness game engines to tell high-concept stories that were impossible to achieve previously without massive budgets and resources.
Learn how a proof of concept pilot started his journey with real-time graphics and how that project lead to him getting tapped to direct the animated feature film –Mutant Year Zero (based on the acclaimed video game of the same name). This film was created entirely inside Unreal Engine as final pixel renders. This process helped prepared him to combine live-action with Real-time CG for the Virtual production shoot on the short film project 'Percival' utilizing the latest LED screen technology.
This presentation will be a deep dive into the creative, technical and business decisions he made on those projects. This session is visually driven with tons of behind the scenes footage breaking down the scenes in Unreal Engine, followed with a Q&A afterwards.
---
Presenter Bio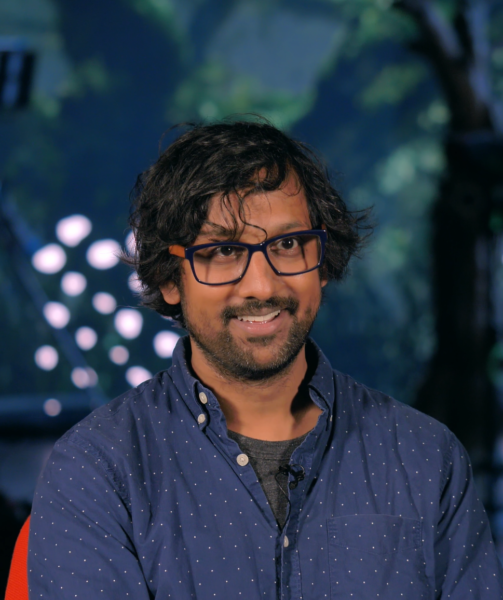 Hasraf 'HaZ' Dulull started his career in Video games and Visual Effects for Film and TV, before transitioning to directing and producing with his breakout sci-fi indie feature film – THE BEYOND, which was released by Gravitas Ventures, and premiered at #2 on the iTunes charts before trending on Netflix.  His second feature film 2036: ORIGIN UNKNOWN, which starred Katee Sackhoff (Battlestar Galactica, Another Life) earned a limited theatrical release in the US before landing on Netflix.
He was later hired to direct the pilot for Disney's action comedy mini series – FAST LAYNE, and was also credited as creative consultant on the entire series and directed three additional episodes when he wowed Disney channel executives with his vision for the 8 part series. Other credits include directing the short bridge film – DESCENDANTS – UNDER THE SEA for Disney, and directing a segment in the sci-fi horror anthology PORTALS.
HaZ is currently in production on feature films utilizing the latest in realtime animation & rendering with Unreal Engine.
He is currently developing genre TV, Feature and animation projects via his production company HaZ Film, and is represented in Hollywood by The Gotham Group.
Website: haZfilm.com
Instagram: Hazdazzle
Twitter: HaZ_Dulull
Facebook:  HaZFilmStudio
---
In Partnership with: