New Media Manitoba supports collaboration and community with initiatives that spark creativity and big ideas. See how you can participate, learn and contribute your expertise with our partnered initiatives.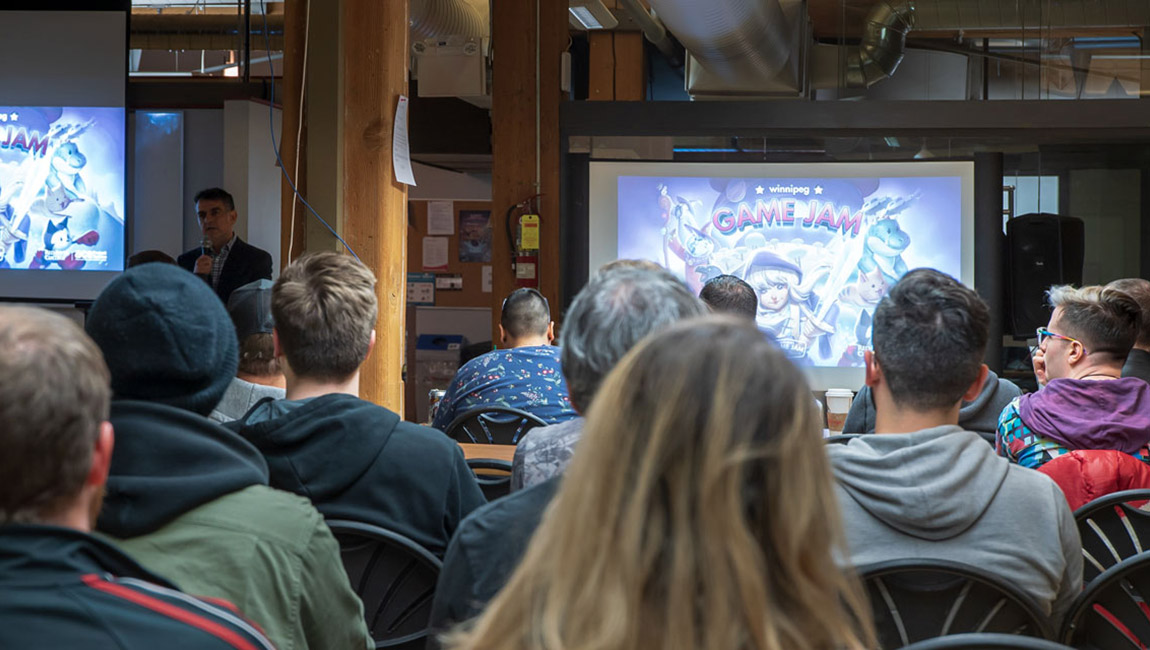 GAME JAMS
A Game Jam is a great starting point for people looking to get into game development and an incredible chance to collaborate. No matter your experience, if you love games, can self direct your work, and have a positive attitude a "Jam" is a perfect place to showcase your talents.
Learn about our local industry and meet people from the community to collaborate and build video games over the course of a weekend. Work in a space full of programmers, artists, musicians and more to rapidly develop a working video game in a supportive environment.
If you've ever been curious about what it takes to make a game this is your chance!
CREATIVE MENTORSHIP
Creative Mentorship is designed to provide producers of digital media projects with better access to industry advisors who can help them navigate the complexities of managing a business and sourcing funds.
CREATION LABS
New Media Manitoba, On Screen Manitoba, the National Film Board (NFB) and the Canadian Museum for Human Rights (CMHR) partner to produce Creation Labs. These unique events see teams of creators with backgrounds in visual arts, music, film, television, interactive and immersive digital media selected for this three-day accelerator. Teams create a prototype for a digital media experience based on themes specific to human rights.
HACKING HEALTH
Hacking Health is a global movement to improve healthcare. Our Mission is to foster inclusive innovation by connecting people to solve real-world health problems.
By breaking down barriers and accelerating the pace of innovation, Hacking Health enhances health and well-being of all. Unite to down barriers to innovation in healthcare.