New Media Manitoba supports collaboration and community with initiatives that spark creativity and big ideas. See how you can participate, learn and contribute your expertise with our partnered initiatives.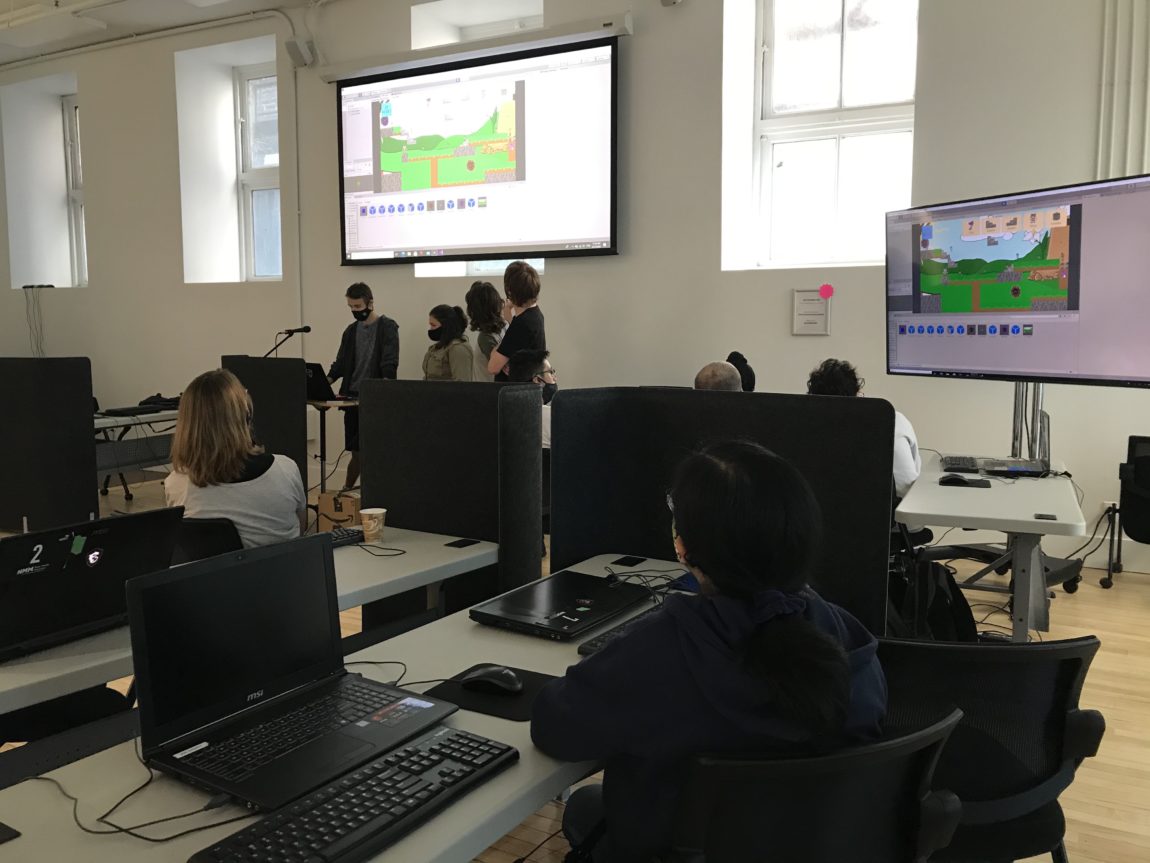 TECH HUB
This one-of-kind program offers select students a curriculum that encompasses coding, art, project management and narrative.
Learning directly from leading industry mentors, students worked on complex, large-scale projects on teams gaining incredible real-world experience.
With an embedded teacher from Seven Oaks in a supportive role, learning outcomes were also tracked and matched for course credit.
CREATIVE MENTORSHIP
Creative Mentorship is designed to provide producers of digital media projects with better access to industry advisors who can help them navigate the complexities of managing a business and sourcing funds.
GAME JAMS
A Game Jam is a great starting point for people looking to get into game development and an incredible chance to collaborate. No matter your experience, if you love games, can self direct your work, and have a positive attitude a "Jam" is a perfect place to showcase your talents.
Learn about our local industry and meet people from the community to collaborate and build video games over the course of a weekend. Work in a space full of programmers, artists, musicians and more to rapidly develop a working video game in a supportive environment.
If you've ever been curious about what it takes to make a game this is your chance!