IDM Workforce Preparedness
People in the IDM workforce are known to be forward-thinkers and many are at the forefront of innovation because of their ability to think critically while working with creative digital technologies.
Although the IDM workforce has been better positioned to succeed (in terms of already having a digital infrastructure) during this unprecedented public health crisis than more traditional sectors, the IDM industry has been forced to evolve and adapt at such an accelerated rate that challenges have arisen.
With a massive demand for digital products and services and a distributed workforce, IDM companies need to deliver like never before. From delivery logistics, entertainment, and virtual connections, there is no facet of our economy that is not impacted by their work.
With classroom training inaccessible and time an increasingly rare commodity, we now hear more than ever that companies need more agile employees.
"The future is less emphasis on formal discrete learning events and more focus on agility, adaptability, integration and learning that directly supports workplace performance.

Patricia McEvoy, Director of Talent Development, Ernst & Young
---
What is Tech HUB?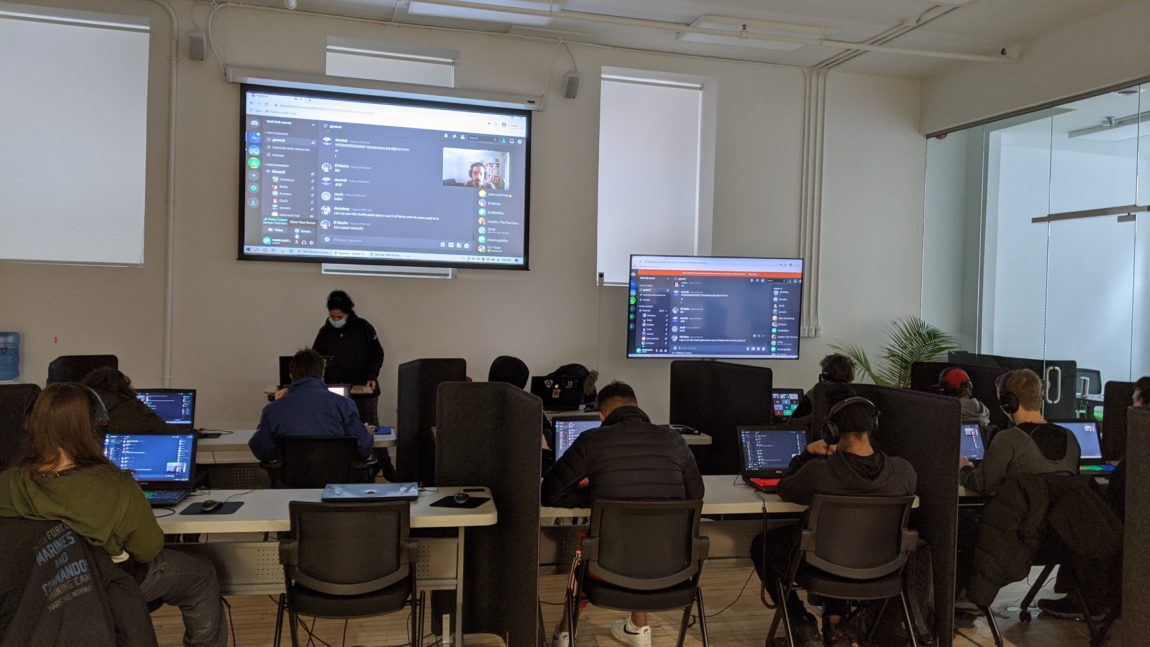 This one-of-kind program offers select students a curriculum that encompasses coding, art, project management and narrative.
Every morning, five days a week for ten months, students collaborated in person from our training space and virtually when restrictions required it.
Learning directly from leading industry mentors, students worked on complex, large-scale projects on teams gaining incredible real-world experience.
With an embedded teacher from Seven Oaks in a supportive role, learning outcomes were also tracked and matched for course credit.
We believe that to develop this mentality for tomorrow's workforce; we need to foster today's students with a spirit of nimbleness, curiosity, and collaboration. We are incredibly proud of our close collaboration with Seven Oaks school division to create the Tech Hub.

Jonathan Le, Training Director at New Media Manitoba
Watch this video about how this kind of training is highly relevant to IDM companies who may be hiring in the near future.
---
Tech Hub Learning Outcomes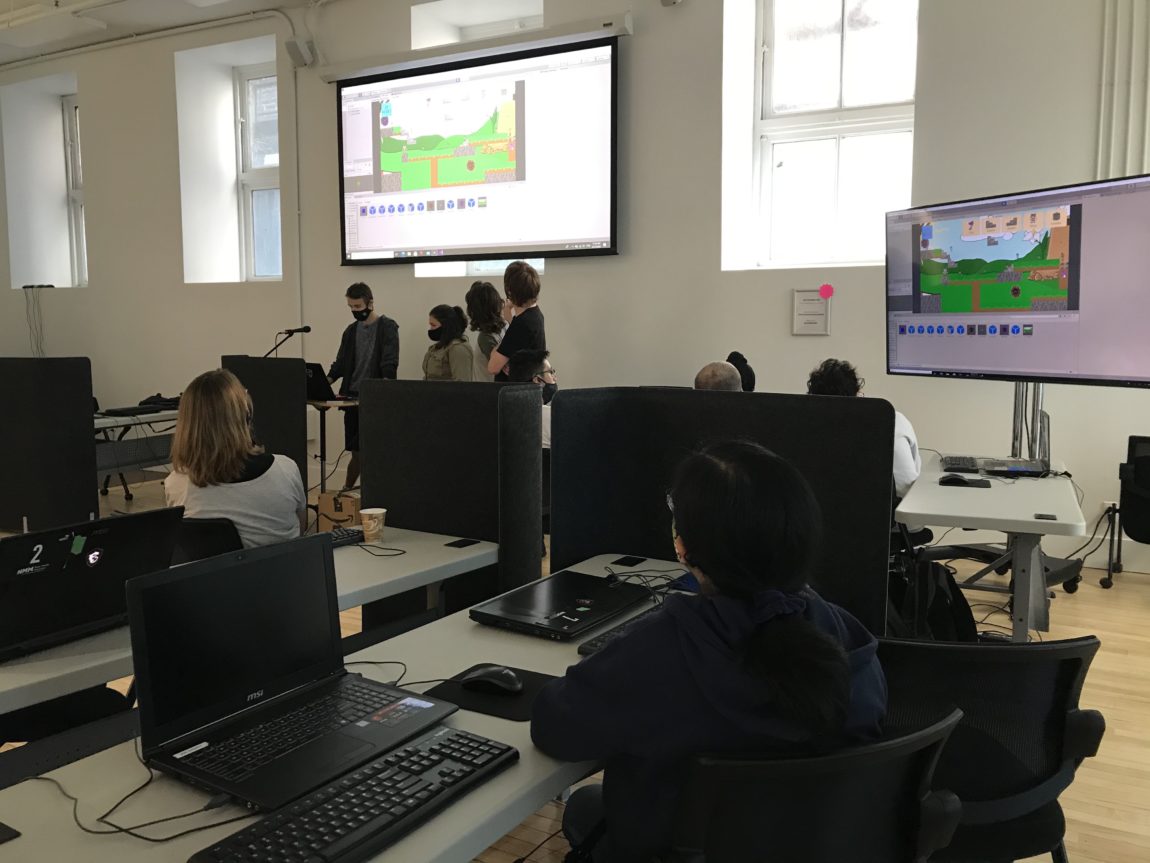 Tech Hub provides its students with a unique opportunity to learn in-demand skills, access technology, and learn directly from industry experts.

The program allows students to explore self-directed learning and receive outcomes that a traditional curriculum could never provide.
Rather than learning about a topic in isolation, they see how that topic fits into a final product's broader context.
For example, rather than just learning to code, students learn about game design. This topic encompasses more than programming, including 3D art, narrative design and music and sound design.
Students get an in-depth look at how their favourite video games are created and how each department contributes to its success.
---
Approach to Program Design
Each student expresses their own interest in the Tech Hub program, and while some are laser-focused on a specific discipline, others dabble in a few areas and discover which topics interest them most along their journey. From that breadth of exposure, students are often surprised to find that they love a subject they'd previously had no interest in pursuing.
Matt Henderson, Assistant Superintendent – Curriculum of Seven Oaks School, describes the program as "a unique and educative experience for learners to progressively transition into post-secondary studies in the area of business information technology, game development, and real-time animation."
"Our program design seeks to embed grade 9 to 12 learners from the Seven Oaks School Division gradually into the University of Winnipeg Applied Computer Science program and industry, allowing them to earn dual credits, engage in post-secondary life, acquire internships during the school year and paid internships during the summer months.

We believe that mentorship, authenticity, and rigour are critical to the skill development required for the changing world of work. The majority of our learners are Indigenous and newcomers."

Matt Henderson, Assistant Superintendent – Curriculum of Seven Oaks School
Contact Jonathan Le, Training Director at New Media Manitoba for more information.
---
The NMM Advantage
New Media Manitoba's access to industry experts coupled with Seven Oakes accredited teachers makes for a powerful collaboration as it gives students direct access to mentors currently working in the industry.

This has real-world implications as they understand production workflows and how companies operate. Imparting that knowledge and encouraging exploration is teaching students how to succeed in this industry.
The future of education requires new ways of approaching learning, and the Tech Hub is a shining exemplar – meaningful and impactful work that could only be done by connecting industry to students through the sector council program.
The comments that best encapsulate the program's success, which we repeatedly hear from visiting industry professionals, are – "I wish there had been something like this when I was in high school."
The future of the Tech Hub looks bright, with major plans for expansion when the health restrictions lift. Additional course content and new partnerships are all currently in progress.

The benefit to the province is that students will continue to have these incredible learning opportunities, and the IDM workforce will have access to the future talent they need to grow their businesses.
---
Success belongs to those who think critically and creatively and aren't deterred by a challenge. Watching students face this head-on has been the most rewarding experience of all.

-Rebecca Harrison, Industry Instructor
Contact Jonathan Le, Training Director at New Media Manitoba for more information.