Video Game Camp
August 10 - 21, 2020 from 1:00 pm - 5:00 pm


Cost: $255.36 (Member Discounts Available)
If you want to do more than just play games and learn how to actually make them, New Media Manitoba's got the perfect Summer Camp for you!
This Camp is aimed at youth, ages 15-17 who are dreaming about a career in the video game industry. In two weeks, students will discover what it takes to make their own 2D platformer game. Students have the opportunity to learn the basics of programming, develop animations, and unravel some of the mysteries behind game design from an established indie developer.
Selected students will be introduced to video game development concepts using industry-standard software, such as Unity and the Adobe Creative Suite. Working on our high-powered gaming laptops they will design their game in a fun and collaborative environment.
Course Outline
Creating a posable 2D character
Character rigging
Creating basic character animations.
Importing assets into Unity
Programming the character
Level design, including how to create an endless runner
Programming logic
Hooking up player logic with level logic
Adding a counter
Creating a game flow
If you're interested in discovering the creative and technical processes behind making video games (or know someone who is) sign up today, space is extremely limited!
---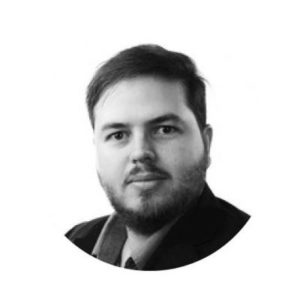 Instructor Bio Gabriel Lascano, an international Computer Engineer with a Master's Degree in Digital Marketing, got his Unity 3D Certification in 2017 after a few years of intense video game programming in his home country. Shortly after he moved to Canada in 2017, he worked with a local company (Tactica interactive) developing a 3D video game called Kid Diners for TVOKids. Thanks to the community he was able to contact Daniel Blair, CEO of the company he is currently working at (Bit Space Development) where he is the Chief Technology Officer working every day with the latest technology available for Virtual Reality and Augmented Reality to build immersive experiences and simulators. Gabriel believes that the best way to give back to the community that first welcomed him is sharing all his knowledge and helping grow its participants though all the events where he can provide guidance, ideas and always collaborate. "I am a huge fan of collaboration, and I believe that the greatest projects will always come from a cohesive team that is united by the same idea." That is why Gabriel wants to bring this Unity Basics and Collaboration course to the community.
---
**Health Note**
Due to COVID-19 we will be taking every possible step to ensure a safe and clean environment. This includes socially distancing all participants, instructors, and desks. We will be cleaning all surfaces, bathrooms, and door handles multiple times throughout the day. All students will be required to sanitize their hands upon entering our space and encouraged to sanitize regularly throughout the day.