Technology industry nonprofits form an Executive Committee to build the future of #MBWiTech.
New Media Manitoba is thrilled to announce that we have partnered with Tech MB and North Forge to form an Executive Committee dedicated to building the future of the Manitoba Women in Tech Meetup Group. Our goal is to retain, encourage, and inspire women in tech.
Through this partnership NMM proudly extends our commitment to increase diversity in the Interactive Digital Media industry and bring solidarity to Manitoba's Women in Tech. This collaboration is a testament to our shared dedication

View the full press release sharing the details or read some of the recent media coverage here.
Gathering on the third Wednesday of every month from 5pm to 7pm CST, this free networking event uses a web-platform called Remo that allows groups to sit at virtual tables, view presentations, and mingle as you would during an in-person event.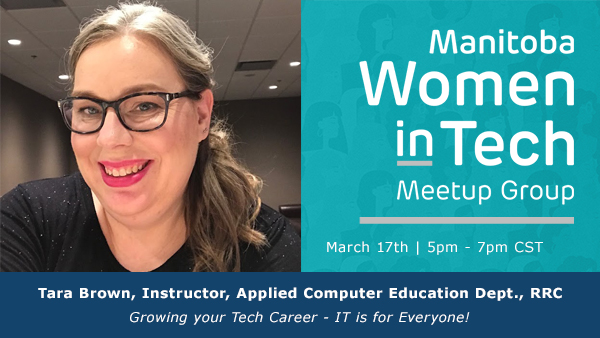 NMM is hosting Manitoba Women in Tech Meetup on March 17th featuring Tara Brown from Red River College.

Join us as we demystify the stereotypes surrounding IT, learn about the varied roles and responsibilities, how they fit with your career goals, and what educational options are available that fit your goals and schedule.
Learn more about our amazing line up of speakers and topics covered in the #MBWiTech meetups and join our growing collective of over 400 members.