Prairies Location Offers World-Class Unreal Engine Training Recognized by Epic Games
New Media Manitoba (NMM), is proud to announce their recent workforce development initiative, StudioLab xR, has now been designated as the first Unreal Authorized Training Center in the Prairies / Midwest region.
This is an important designation to achieve as Unreal Engine is a core technology in NMM's efforts to train Manitoba's workforce in using emerging real-time technologies. Currently there are only a handful of Unreal Authorized Training Centers in North America, with the closest being over 2000 kms away in Toronto. 
"Becoming an Unreal Authorized Training Center is a dividend that will ensure Manitobans receive world-class education with industry leading tools from experts who can teach how to harness the power of interactive 3D," says Louie Ghiz, New Media Manitoba's Executive Director.
StudioLab xR is a unique training facility that offers innovative realtime 3D technical art and virtual production courses. The goal is to meet the demand for Unreal Engine-trained professionals in a wide range of industries including games, film, architecture, entertainment, automotive, training and simulation, and medical research.
"Congratulations New Media Manitoba on this significant achievement. Our government is proud to have invested in the Studio XR Lab through the Regional Innovation Ecosystem program," said the Honourable Dan Vandal, Minister responsible for PrairiesCan. "This unique training facility is an exciting addition to the industry, and our government is pleased to support a program that fosters creative technology skills needed by students and companies to thrive."
"StudioLab xR is an exciting opportunity for Manitoba creators and positions the province as a leader in digital media education, production, and entrepreneurship," said Economic Development, Investment and Trade Minister Jeff Wharton. "Equipping students with world-class training and the innovative, in-demand skills for Manitoba's creative and technical industries will allow us to attract new investment, create jobs, and unlock opportunities that strengthen the growth and competitiveness of our economy."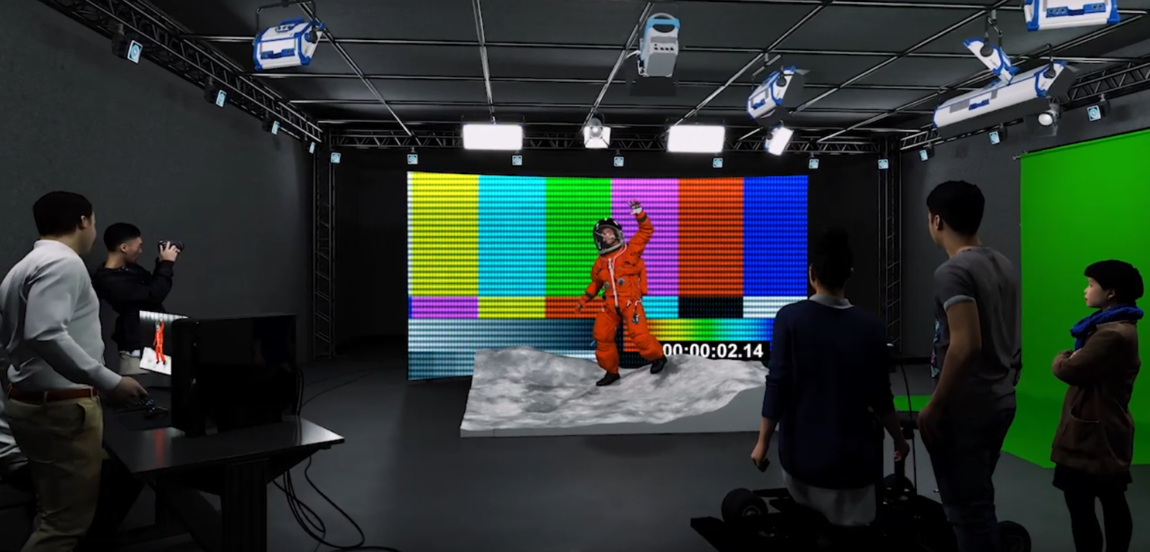 The facility will blend the best of online learning, classroom instruction and practical hands-on work at their new studio location at 201 Portage. Covering emerging topics such as virtual production, performance capture, projection mapping and Unreal Engine, StudioLab xR is preparing creators for a constantly evolving job market.

This accreditation by Epic Games ensures the very best training in the real-time 3D and virtual production space will be possible in Manitoba.
"Our clients require us to explore new and advanced technologies, like Augmented and Virtual Reality to create the tools that allow them to augment or automate the process of training, learning or even working. By having an Unreal Authorized Training Center in Winnipeg we are assured that our staff can become certified in future xR training." Dan Blair, Founder and Chief Technology Officer, Bit Space Development and NMM Board of Directors Chair.

NMM and StudioLab xR are honored to be recognized for their high quality Unreal Engine courses and industry leading trainers. They look forward to a continued collaboration with Epic Games and providing Manitobans with world class training opportunities.   
For more information please contact Louie Ghiz.